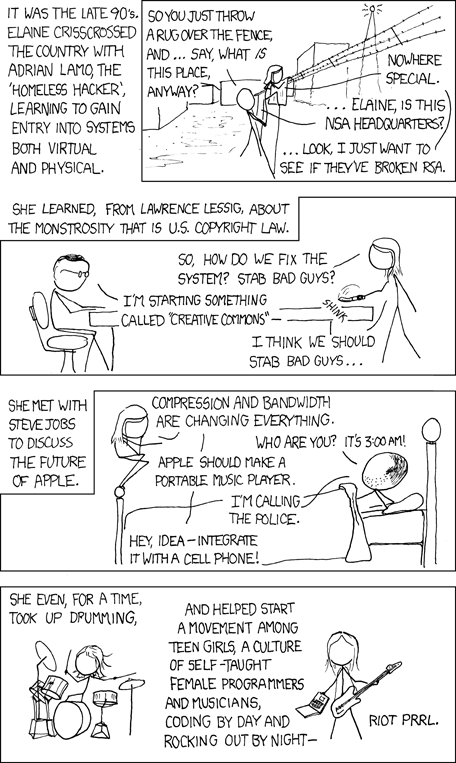 xkcd - 1337 part 3
see also:
Part 1
,
Part 2
I can not tell you what a great idea it is to become Elaine. I'll buy you flowers ;)
Also, you can join a sweet band like
broken social scene
In other news, Last.fm is going to be doing
Audio fingerprinting
to identify songs more acurately. Should be good, but kind of scary on the copyright infringement side of things.